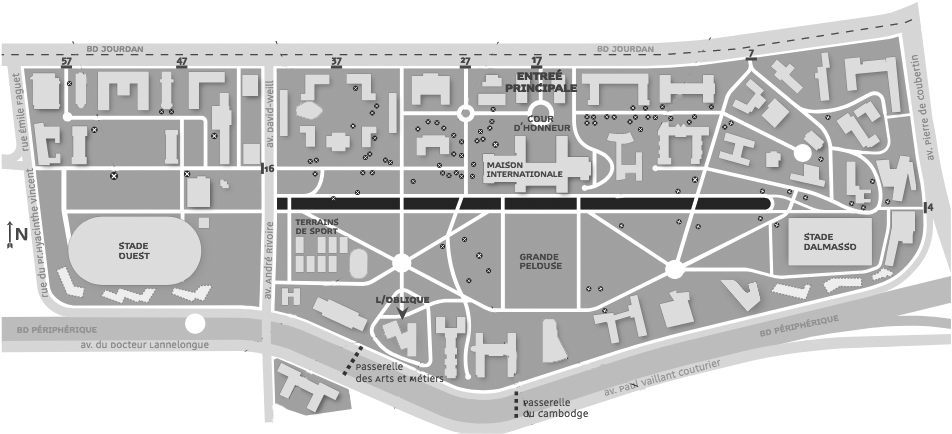 Cité internationale universitaire de Paris, 17 boulevard Jourdan, Paris, 75 75014
WORKSHOP Organisms Democracy/Organisms Parliament
Club Real has been invited to give a workshop in the context of the international conference: "Colloque Le Théâtre laboratoire le comportments écologiques?" (Theatre, a laboratory of ecological behaviour?")
>>> REPORT WORKSHOP, GUIDED TOUR AND TALK
Date: October 21-22, Paris
Location: Theatre Maison international and parc de la CIUP
Contact: Eliane Beauflis: eliane.beaufils03@univ-paris8.fr
About:
What do you want, Wolbachia microbe? What are you dreaming of emperor dragonfly? Who are you suffocating Old mans beard?
Organisms Democracy stands for a democratic system with equal political rights for all living organisms of a certain compound. How could this work? How did this idea evolve in the specific context of the projects by the artsists collective Club Real? What stories do the first Organisms Democracies (est. 2018 and 2019, in Vienna and Berlin) have to tell?
Workshop Structure:
Part 1: October 21, 13:00-14:30
After an introduction to the project context the workshop starts with a guided tour of the parc de la CIUP featuring 21 nonhuman species (ranging from Trees and Mushrooms to Bacteria) living in the park. Participants are asked to choose one of these nonhuman species in order to become their representative. Via their representatives the species find together in a temporary assembly: They talk about their problems and demands and the possibilities for a democratic future and eqal rights for all species of the ecosystem "Parc de la CIUP".
Part 2: October 22, 17:00–18:15
The participants gather as Parliament of Organisms of Parc de la CIUP. They discuss the prepared demands from the first workshop day. These concern the current situation, topics like urban development, climate crisis and the future of the community of all species of Parc de la CIUP. Guests from the human management of the Parc are invited and confronted with the demands of the nonhuman citizens. The demands are put together in a document which is formally handed over to the representatives of the park mamagement/the momentary regime.
Workshop Questions:
Who lives in this area? Who is present? Who are the members of this eco system/organisms group? Find and choose a species you would like to represent. Concerning this species, ask youself following questions:
What is the local situation of the species?
What are the main topics concerning the life and future of the species?
How does climate crisis affect the species?
What is its status in the momentary political regime of the park?
Who decides what happens here?
Write a short list of demands and relevant topics for the assembly/Organisms Parliament.